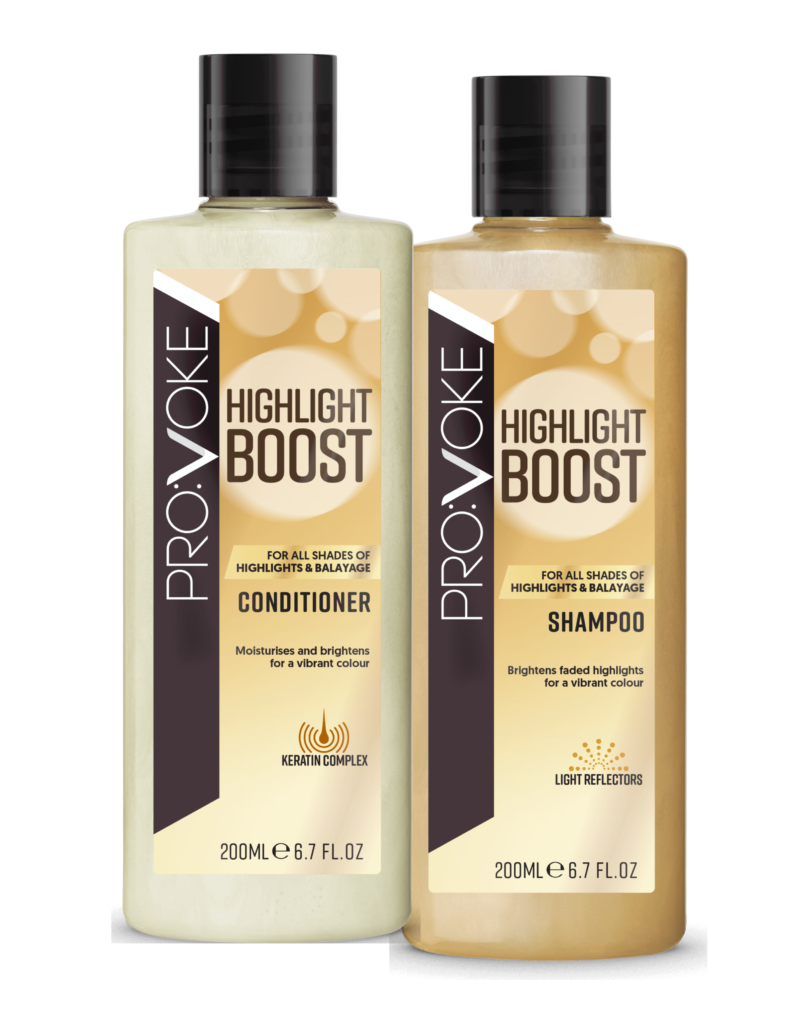 Pro:Voke is introducing a new Highlight Boost range to brighten faded highlights and moisturise dry hair for a long lasting vibrant colour, so your hair looks and feels fresh every day.
Maintaining your highlights until your next trip to the hairdressers just got a whole lot easier thanks to the Pro:Voke Highlight Boost Shampoo and Highlight Boost Conditioner combo.
Both products are made with light-reflecting particles which instantly enhance your shine, retaining the richness of salonstandard hair colour and keeping those pesky dull tones at bay – because brightened highlights mean a brightened day!
Meanwhile, the keratin complex repairs damaged hair by infusing extra moisture to keep locks visibly silky and smooth.
Results can be seen in just one wash.
Pro:Voke knows that highlights aren't just for blondes – in fact, 36% of consumers with highlights are brunettes – which is why the Highlight Boost range has been specially formulated to be suitable for all shades of hair, however dark or light.
So no matter your shade or style, the Highlight Boost range will keep your highlights rich, shiny and full of life, prolonging those gaps between salon visits.